Therapeutic Elements Center for Massage Therapy
Serving Clearwater, Palm Harbor & Dunedin, FL
$59 – $79 60 Minute Massage Special Offer $40 OFF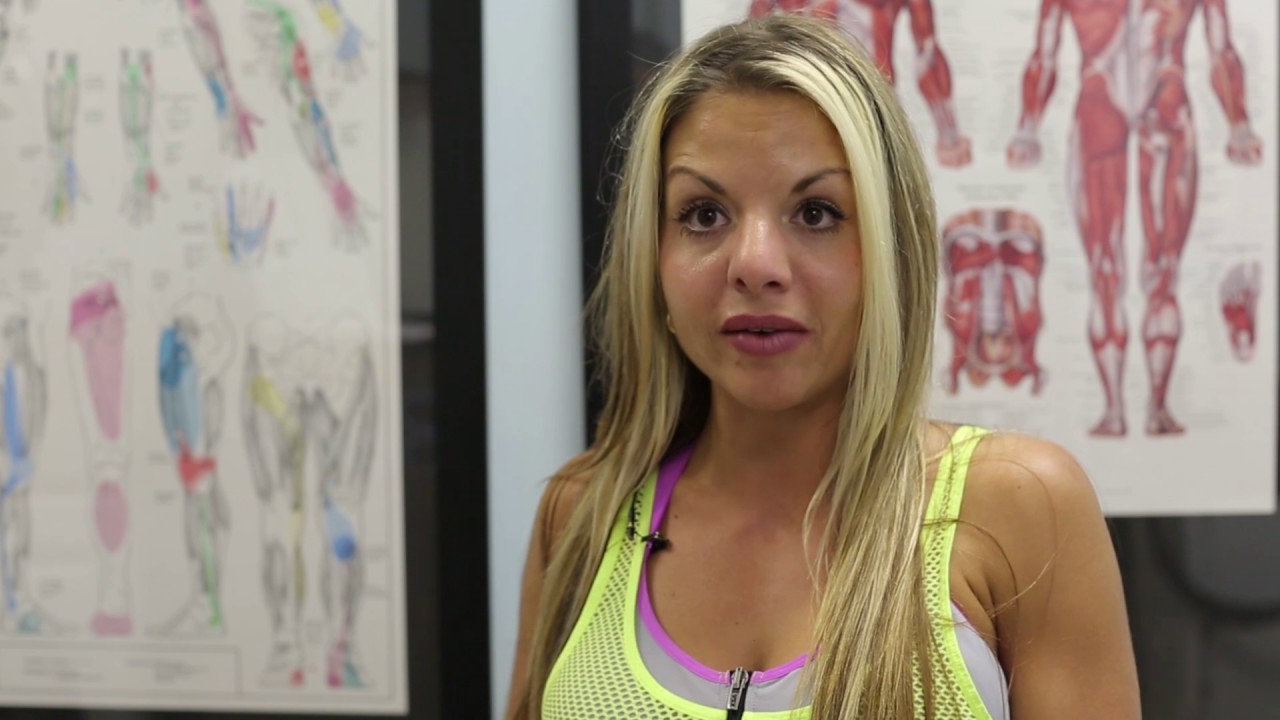 Justin Valdes
Had a massage here today. Marie was amazing. One of the best massages I've had in awhile. Listened to what I wanted and focused on the areas I needed work on. Definitely will be going back. Office was very clean and inviting. Very professional.
Andi Morgan
Chassy at Therapeutic Elements deserves a million stars!! I have suffered from back pain and sciatica for almost 10 years. I have done chiropractic, massage therapy at other locations, acupuncture, topical anti inflammatory, workout programs, yoga, 3 rounds of steriod injections and even Rhizotomy (where they burn the nerves to try to relive the pain) None of which worked for more than a day. I was popping ibuprofen like skittles for years so I was able to sleep. I was recommended by my boss to go here and I happen to book with Chassy. She was very technical and through measuring the angle of my hips and my posture so she could see what was going on before we ever started (something I have never experienced at a normal massage studio) along with a detailed conversation about what my issues were. With one treatment my back pain was almost completely gone but the sciatica was still there. I went back the following week and we addressed that next and I am 90% out of pain without having to take any medications!! I CAN NOT BELIEVE IT. Chassy is a true wizard. She is so knowledgeable and finds these crazy pressure points to heal my problem. Its about releasing the muscle before you can stretch it out and truly keep your body healthy. I wish I would've know about this years ago and its crazy to me massage therapy is not advertised as a true natural pain management treatment. I COULD NOT RECCOMEND THIS ENOUGH IF YOU ARE IN PAIN AND NOTHING ELSE HAS WORKED! GO SEE CHASSY!!! --I have heard everyone there is amazing too but Chassy is my girl!
David Pedersen
A coworker recommended this place and I'm glad I listened!
The massage studio is in the perfect location: right off of 19 PLUS it's tucked away in a secluded alcove.
It's a very inviting, tranquil environment.
The therapist, Chassy, gave me the best deep tissue massage I've even had!
From warming the table to dimming the lights, she applied the perfect pressure and respected my request for minimal conversation.
I woke up the next morning feeling as if I slept for 12 hours!
So refreshed and thankful for Chassy and this massage studio.
I'm going to sign up for their membership and return every month!
Melissa Menikheim
I have been getting treated by therapists at Therapeutic elements for 9 years and I highly recommend them. They have helped me reduce or eliminate pain from an auto accident as well as reduce my stress levels. I have referred them to many friends and family and they always thank me profusely. Whether I just need to relax or I have a pain issue they always take care of me and I leave feeling amazing.
Updated due to owner contact and new experiences…
I've been to this location 4 times now. They were able to help me with my neck pain after 2-3 visits. The two therapist I've been with Chassy and Andrea were very good and considerate. Chris the owner was amazing and I hope he continues to teach his staff his therapeutic techniques. Cannot wait for an Appt with him again!
They are a bit on the expensive side but pain relief is well worth it. I really liked that they offered discounted last minute appointments on the weekends no less.
I had an issue with a discounted Appt price on their website in regards to pricing of the "discount service" Appt but was given a call immediately and then offered back the difference as credit towards my next visit-
Take note the more experienced therapist have an extra $10 tacked on to their Appt fee- ask about them before you book so there are no surprises in price.
I really liked the services, skills, and atmosphere. No issues with their massage tables moving or too tiny. I've also opted in to their membership! Can't wait for the 60min unlimited discounts that come with it! Definitely worth it now that it was explained me!
Lorna Blake
The amazing Bonnie Barrett, licensed colon hydrotherapist and massage therapist operates her clinic within Therapeutic Elements Center for Massage Therapy.
I have been seeing Bonnie now for a few years and she is a gift to the world! Her services are second to none. I appreciate her so much, I get tears in my eyes thinking about what she does for me... I have shared with her that whenever I do colon hydrotherapy, it's a spiritual experience for me.
I break through obstacles and I experience miracles.
It makes perfect sense. It's hard to confront but truth is... Most of us are carrying around 10-20 pounds of old fecal matter in our bodies. And when we clear it out, it creates space for us to thrive physically, mentally and spiritually.
She is the consummate professional. She is kind, caring, compassionate and takes good care of me. I also notice how light and energetic I feel after each treatment. On my way out the door after a recent treatment, I was taking a selfie when guess who came out the door? None other than Bonnie. I just love her. I highly recommend her services!
Hillary Regan
Delon is very friendly and courteous when scheduling appointments. Chris is very attentive. He makes sure his sessions meet my needs (areas that need work, amount of pressure). He works hard to accommodate my special needs (being wheelchair bound).
Dean Maratea
By far one of the best massage experiences I have ever had. Chris' knowledge and application made such an amazing difference for an injury that has been nagging me for months. He was able to find trigger points that I didn't even know I had. The place is beautiful, the staff is friendly and professional, and the actual massage was magic. 10 out of 10!
Kathleen Gruber
Sundae is amazing! I had been suffering with back pain for months and after one visit, the pain was gone. It was just in time for summer and several long plane rides. She discovered exactly where the problem was and gently worked it out. Would highly recommend!
James Harper
I highly recommend Sundae, she has been my Massage Therapist for over 6 months. During every appointment I feel that my specific issues and concerns are heard and addressed with care and concern. The pressure Sundae uses is always appropriate for the goal of the session and her professional attitude is right on target. Sundae has a gentile but strong touch, and during these times of stressful living that is comforting and appreciated. Sundae is a very genuine and honest Massage Therapist whom I trust.
Christian Trinidad
Great staff in a tranquil location. If you need a deep tissue massage, I highly recommend Chassy. She has helped me manage the pain in my lower back and neck, loosening up the muscles during sessions which provides much needed pain relief.
Mark Losee
I am so thankful that I was able to find this neuromuscular therapeutic massage business, referred to by a family member. Chris and the rest of the staff are amazing...looking forward to more sessions to avoid back surgery and get back to the active quality of life I miss.
Norie Berndt
Al was very insightful and professional. They fit me in for a last minute appt because I was having pain in my neck. I needed some deep therapeutic work and Al delivered. I'll be coming back much more often, like tomorrow. Thank you.
Patricia Carrier
From the Manager to the message therapist, you are treated like royalty. They are professional, friendly and listen tto what you want. My therapist, Sundae is kind, and gived the best message ever...to your desired
"I chose Therapeutic Elements after meeting Chris Clarke through our BNI group where he has an amazing reputation in massage therapy. I have had an injury in my left shoulder after using new equipment at the YMCA for my workout. Each day for about 2 1/2 weeks the pain and limited mobility increased. After Chris did therapy on my shoulder I regained full range of motion and freedom from the stabbing pain. I really was amazed!! I got concerned it wasn´t real but one week later I still have a pain free shoulder. I´m certain that Chris´s goal for results and excellent knowledge base in this field is how he helped me in such a short amount of time. Thank You Chris!!!" - Jane Ann Dampier, Odessa, Fl.
"I choose Therapeutic Elements because of others testimonials. I had a double knee replacement 7 months ago, my recovery went well but I still had trouble standing from a sitting position. On the day of my massage Clay had to help me out of my car and into his place of business (also needed assistance out of the chair). After my massage/stretching I was a new person!!! I was walking better and needed no assistance getting out of a chair or into my car!!! I'm still a work in progress - I feel much better after only 3 sessions with Clay. My range of motion is 100%% better! Clay is very knowledgeable and professional young man! He truly cares about his clients asking how they are feeling when he is treating you. Thank you so very much Clay and Therapeutic Elements for all you've done for me." - Janeane K.
"AMAZING!! Chris takes time to understand your body's aches, pains, injuries, before even beginning a massage. I've never experienced a massage therapist that cared so much about my body's needs! Whether you're in pain or want to just relax, I high recommend Therapeutic Elements Center for Massage Therapy to those in the Tampa Bay area!" -Mickey
"Met Clay Tobin at BNI and had heard some excellent testimonials. My daughter is a college soccer player who was suffering from extreme knee pain. Clay diagnosed the problem being in the muscles surrounding the knee and so we scheduled three massage sessions on the legs. After the treatments she went from being limited to playing 5-10 minutes before to being able to play a whole game with virtually no pain on the knee for the rest of the season. The office is comfortable and the therapist, Clay Tobin, was very professional. Thanks so much." -Ken
"I used to be a race car driver in Europe. Sore muscles and body tensions were part of my everyday diet. I have been in a lot of different therapeutic hands through my career and Therapeutic Elements gave me one of the best massages I've ever experienced. Those hands are worth an oversea detour!" - Vanina Ickx
"I had once received a massage as a gift from a boyfriend years ago until I was referred to Therapeutic Elements because it was close and the person who referred me knew Chris, in fact they were in the same complex. Before I even met Chris I was impressed by the amount of help he offered my boyfriend when he asked him about my health issues. I have never had someone who I'd never met go out of their way to help a stranger like that before. He even printed off websites for foods and more homeopathic methods to cure my ailments. I went to Chris shortly after to find him very calming and professional. Two weeks after my first appointment, I was in a car accident. Chris immediately was able to identify the problems and where the most of the pain was compared to that of two weeks prior. I have now been seeing him for over a year. He is great about getting me into appointments at short notice, helping relieve pain, calming me and most importantly making me understand what really is happening with my body and how one pain refers to another. I would highly recommend Chris to anyone who is also suffering from pain and anyone who enjoys massages for relaxation purposes." - Lacy Empkey
"Dear Chris, This is to THANK YOU for allowing me to live again without pain. I have never been a fan of massage therapists but after meeting you I determined you were more than a massage therapist. Even after our talk I reluctantly came to you expecting never to come back. I had a one hour session scheduled and during it I felt like toxins were leaving my body. My lower back began to loosen and the pain that I have been feeling for over 20 years was dissipating. It felt so good I asked if the session could last longer. I immediately signed up for your program and after a few sessions I was able to bring my sessions down to once per month. Thanks to you I can get up from a chair and tie my shoes without pain. While these tasks are simple for most I have lived with pain for 20 years. Thanks for giving me back my life. I was in pain so long I forgot what it felt like to be without pain. THANKS AGAIN!" -Johnny D., Palm Harbor Since my car accident that happened over 18 years ago I need to have therapeutic massage to relieve pain resulting from soft tissue damage. I've received massages from many therapists over time and Chris is by far the most knowledgeable about this type of injury. For the first time ever, I experience immediate relief from pain and increased range of motion from Chris' therapeutic massage. I am so thankful to have found Therapeutic Elements and Chris." - Melinda Strickland
"Hey Chris, I am feeling markedly improved since last night's session. I actually could bend my head back last night in the tub without effort and pain for the first time in weeks. I also read on yourwebsite about putting a pillow under the knees to try and stay sleeping on the back. I was more comfortable in that position than I ever remember being and slept almost all night that way. Can't thank you enough. Looking forward to the next session. Thanks!" - Christina Harrison
"Hey Chris, I am feeling markedly improved since last night's session. I actually could bend my head back last night in the tub without effort and pain for the first time in weeks. I also read on yourwebsite about putting a pillow under the knees to try and stay sleeping on the back. I was more comfortable in that position than I ever remember being and slept almost all night that way. Can't thank you enough. Looking forward to the next session. Thanks!" - Christina Harrison
"When my doctor suggested massage therapy, to relieve the pain from a herniated cervical disc, I chose Therapeutic Elements because of the credentials of the therapist. For the first time in three months, I have relief from the nerve pain and numbness in my shoulder, arm and hand. I will continue my therapy and highly recommend this massage center" - Joanne Shirah
"As a massage therapist, it is difficult to find another LMT that has the caliber skills, wisdom, and intuition that isn't complacent in their trade. I have found, in Chris, a professional who is kind, humble, and extremely skilled in his field. I had a motor vehicle accident a year and a half ago, leaving me with residual soft tissue damage that only massage and acupuncture helps. The first appointment, I was greeted with humble energy and most of all, professionalism and feeling of immediate comfort. Correct assessment, and in depth knowledge for my condition, he was able to work areas that I was even unaware would be related. I feel better each time I have a massage from him. I am grateful for the healing he has helped further facilitate for me. My pain scale went down from 7/10 to a 2/10, increased ROM, and I slept so well for a week and a half after. Thank you Chris for being an amazing massage therapist, and a great person. May your business always be blessed." - Cindy Berard, LMT
I'm an injured service member. Took some pretty traumatic blows to my legs and back about eight months ago. Hanna's the first and definitely the only therapist I will allow to massage my legs and back. She was delicate enough as not to further aggravate damaged nerves but thorough enough to still work out some very serious post injury tension. Hanna's knowledge about the human anatomy helped answer some questions I had about tight muscles and lower back pains. She's given me advice on what I can do on my own at home to help ease the sciatic nerve pain that is constantly an issue now. Hanna's a great massage therapist with a wealth of knowledge that will be essential to her clients comfort, therapy, and rehabilitation if they are injured. Once I return back to Florida for good I plan on using her at least twice a month! Absolutely no-one can compare! -Levi
Life on the go takes its toll on the body! I've been getting my massages from Hanna since she was starting her career. My time with her is everything my aching body and tired mind need. Hanna has always made it a point to listen to me and give me exactly what I need to get back to feeling great! She is knowledgeable and professional, and I recommend her to everyone I know! -Fay
I get my treatments from Hanna very often where she performs a therapeutic massage. I started seeing her twice and week and have been able to lessen my visits to about every other week. She has helped me with numbness in my arms which I can say has improved by 90 percent. I would definitely recommend her to anyone. -Isabel
Contact Us For An Appointment Today
Wednesday
8
:00am - 8:00pm
Therapeutic Elements Center for Massage Therapy
28469 US Hwy 19 N #402
Clearwater, FL 33761