60 Minute Massage Special Offfer $59 1st Visit
$40 OFF First time visit special massage offer.
I was extremely impressed with not only the cleanliness of the establishment, but also the friendliness and professionalism of the staff. I have had many, many massages in the past and this was by far the most thorough. My pain was alleviated and I felt great! Chris is definitely the best!

- Crystal Totten. 5/9/2020

I was in an accident and had a pretty terrible neck injury. The team at Therapeutic Elements, under the guidance of Christopher Clarke, took a completely holistic approach and plan of action to getting me the results I desperately needed, including diagnosis, pain relief, stretching exercises, athletic performance taping, and continuing care. There are a lot of massage businesses where you can go to achieve relaxation, but the team at Therapeutic Elements puts the "therapy" in massage therapy, their clinical approach and depth of understanding about the anatomy and physiology of pain relief, helped get me back to peak performance after my injury.

- Jonathan Robert. 5/8/2020

Really helped me with my back pain. Chris is an amazing massage therapist. Definitely would recommend. 10/10

- robert ashbrook. 2/23/2020

Amazing massage by Andrea! So relaxing and helped relieve muscle tightness. She did such a wonderful job. Thank you!

I was having shoulder pain during my workout. I couldn't do bench press or lateral raise. I did 4 sessions with Chris and now I my shoulder is fully functional and I can workout again! Thank you!

Absolutely the BEST massage and amazing team of therapists! I love how they know EXACTLY what I need. Thank you for always taking care of me and getting me back to speed! xo

- Jennifer Graham. 1/26/2020

I had a great experience! They were able to get me in the same day, I was welcomed with a warm smile, Scott did my massage and he was wonderful! Before my massage I had numb hands and pain in my foot but after I felt great! It is a very nice and clean facility. For anyone having any aches and pains or you just need help relaxing, I would definitely get a massage here!!

- levisey Evans. 1/21/2020

Exceptional! I have been to several massage therapists/spas in the area and today was by far the best massage I've had in over 10 years. I was looking for a therapeutic vs. relaxation massage to relieve pain from tight muscles around my upper left arm, pecs, shoulder/neck and scapula. It's my understanding they have five therapists which I believe each has a specialty but after speaking with Delon to make the appointment, she booked me with Brendan. Upon arrival, Brendan and I discussed the current issue and I expressed my desire to only focus on that. I've had several massages in the past and requested an isolated treatment, only to end up with a full body massage and no pain relief. Not today. In addition to being very professional and personable, he is exceedingly knowledgeable with muscular anatomy and exceptional at his craft. He spent the entire time working all muscles and trigger points affecting the area and asking for feedback on pressure, pain threshold, radiating sensations, etc. I feel so lucky and wholeheartedly believe they paired me with the exact person I needed today. I highly recommend you do yourself a favor and give them a try. I know I have found my new spot!!

- Vicki Fracassi. 1/20/2020

Scott gave me such a remarkable massage!! I didn't know what to expect when he said he has 38 years of experience in deep tissue pain relief work. The fact that he has worked on athletes, especially runners, he was able to identify all my sore spots without me even pointing it out, I kept asking him "how did u know?!". Not to mention, he has a natural sense of humor, which he used to take my mind off when he works on a trigger point, so smart! The whole session was very peaceful, and he taught me how to let go, which left me very relaxed and centered. If you do sports, work out or run, Scott is definitely your guy. Highly recommend.

Incredible Structural Integration with add on of Swedish Reiki and attention to detail from Chris!!! I highly recommend. My spine has shifted in such amazing ways!!!

- Aliyah's Channel. 7/15/2019

Alicia is life changing!! Only had one session so far and I'm feeling amazing!! The session was far from any massage I've ever had .It has done more for me than all of them combined. You have to trust the process and Alicia and you will be amazed!!

- Suzanne Winkler. 7/11/2019

Brendan is AWESOME! I called suffering from sciatic pain and was able to get an appointment that evening. I was meeting family at Universal in 2 days and knew I couldn't do that visit in my current state. Brendan was able to identify the problem area and immediately set to work - Mr. Fix It! When I left, I was sore, but mobile, and he gave me stretches to continue to be. I made another appointment that night and happened to be having shoulder trouble from sleeping in an odd position. I couldn't raise my arm quickly or straight when I walked in, and was able to lift and use the arm that night - more stretches given to keep me that way. Mr. Fix It once again. Brendan is well versed in the muscles and nerves, and has incredibly strong hands to reach all the trouble spots. I wouldn't hesitate to see him again for any pain! Thanks so very much for fixing what's broken (on me), Brendan!

I finally found a place to get a massage that was not a waste of money! I just had the best massage ever here (and I'm overly picky and been to over a dozen different massage therapists in this area - none came close to what I experienced today). The staff is obviously masters of their craft and know what their doing. My body, mind and spirit cannot thank me enough for this self care today.

- Tinavalen Smith. 6/3/2019

Best massage I've ever had by far! I've been to many different places and left feeling like it was just ok, but Andrea is absolutely amazing and extremely knowledgeable! I called today in a lot of pain and they fit me in! They went above and beyond! (including the owner helping me fill out my paperwork 🤦‍♀️because I was having a hard time focusing with the pain I was in) Money well spent! Highly recommend!

I am so glad to have found you! A gem. The healing that was done in one hour was so profound. No more stinging pain!! I can not thank you enough!! Looking forward to returning.

- Laura Gardella. 4/24/2019

I have had chronic neck & shoulder pain for over 20 years, and have tried dozens of massage therapists. Not one comes close to the level of excellence this place has served. It is the BEST for true therapeutic massage, as they customize every treatment according to each individual and their specific needs. Thank you for sharing your healing powers, knowledge, and skills with me! I will forever be grateful!

- Jenn Larkins. 3/11/2019

Love this place very professional Chris really knows his stuff as well as the other therapists You can tell that this is his passion. I Highly recommend this place if you're looking for a variety of massages whether it's therapeutic some type of injury or just overall deep tissue Chris and his staff will put you with the right person that's best for your needs each and every time without a doubt!

This was my very first visit to Therapeutic Massage Centre and I was extremely impressed. Friendly and welcoming yet professional place. My therapist, Christopher, exceeded my expectations-I walked out feeling like I was on a cloud and was actually quite surprised to feel no pain the next day, quite unusual for me, even though I regularly go for therapeutic massages. I would highly recommend Therapeutic Elements to anybody looking for a great massage place. Thank you Christopher!

I love coming here. I've tried all 3 therapist. I would highly recommend all three of them. I literally walked in limping and left completely pain-free!

My experience with Brendan was excellent. I always have issues with trigger points in my shoulders and neck and he knew the exact methods needed to alleviate them. I actually booked an additional 30 minutes during my massage and booked my next massage with him for the following month as soon as I left the room. I highly recommend his services.

Great deep massage Andrea gives. Seeing her monthly now. Definitely contributes to good health.

I am one satisfied customer. Right before my first appointment I've had constant headaches for years, normally every day. But when I went to my 1st appointment I told Chris about it and since then those annoying headaches had disappeared from many to once or twice. Its incredabale the knowledge, understanding and passion they have. I can say Chris has done a great job. I definitely recommend this place to anyone, friendly staff, clean and peaceful environment.

- Carmen Rodriguez. 0/16/2019

Thanks so much Chris and Therapeutic Elements Center for Massage Therapy. You were highly recommended by Sonee Thompson (Pilates expert), and after a few monthly sessions, I can totally see why. I came to you with severe inflammation in my right hip... noting that I did not plan to pursue what was recommended by the doctor (STEROID INJECTIONS). Your knowledge of the body and the various pain points have allowed your massages to improve my hip dramatically, and I will be sure to continue my monthly sessions for further progress. THANKS SO MUCH!!!!!

If you are looking for a relaxing environment with an AMAZING massage therapist book with ANDREA she is extremely professional and knowledgeable. She may look small but her hands are very strong.

I can't thank chris enough for helping me out, I called at the last minute andwas greetedby a very pleasant lady that told me chris could see me, I was in discomfort from work and years of abuse to my body, I left there feeling better that i felt in years, my next visit will be me and my wife, thank you again too chris and his great staff

- Scott Ingels. 10/16/2018

- Kirill Kuklis. 9/10/2018

This has been the best massage experience I have ever had from the friendly staff to the professional service. After years of shoulder pain due to scarred tissue, I received a massage that has improved my symptoms greatly. Now I can sit up straighter and am pain free or once! I will never waste time nor money elsewhere again.

- Jessica Joslyn. 9/3/2018

I walked in with sharp pain in lower back and walked out with no pain at all. Brendan has allot of knowledge on lower back pain and why you may have it. I highly recommend his work.

Definitely recommend this place. After just my first session I was feeling much better. Gave me an extra 15 min because it was my first time there. Thank you (:

- Abner Rodriguez. 8/21/2018

I highly recommend Therapeutic Elements. I've suffered from neck & mid back pain due to neck injuries from snowboarding & jet skiing. The team at Therapeutic Elements have helped me recover "naturally" while taking their time to understand & more importantly educate on the importance of myofascial release & the health benefits of massage therapy.

- Ingrid Coulon. 7/1/2018

I am not sure where to begin..so here it goes. I was rear ended in a car accident 3 years ago. The girl never braked or stopped pushing my car over the cross walk and my rear view mirror sent flying in to back seat(not sure how that is possible). After 2 years of chiropractic care, that got me up and walking,helping me being able to ADL's,etc. I still had major soft tissue damage that limited my mobility greatly(no amusement parks,no boating with friends, long car rides,no heels! and certainly not as a nurse assistant anymore). My insurance stopped paying as I had run out of benefits and was basically on my own to try and find relief of ongoing pain 24/7. It is hard when you want to do things that are all natural and not ingest pain pills as the doctors can't really help you(no broken bones and I can walk). I googled massage therapists close to where I live (Westchase)that had great success and went with my gut and found Andrea! What a life saver!! She is an angel among us who knows her ability and techniques to relieve pain. She worked on me for 4 visits using deep tissue to help my cervical and lumbar disc issues, hips and last major issue of my shoulder(I never addressed as a separate issue from accident). I could barely use my right shoulder and had clicking and popping sounds but Andrea was able to fix that as now I have 90%% better use and can carry heavy objects, books for my job as a teacher! All I have to say is that Andrea helped me more than I could ever imagine and has made my life happier again! If you are looking for a therapist to help...She is the one! Thank you so very much🤗🌹 Mary Ellen Wolfington

Wow! An absolutely amazing experience and the level of professionalism is excellent. The staff is caring and knowledgeable. I'm addicted and you should try it too!

- Iliana Stoilova-Rogers. 4/22/2018

I am an accountant who is always stressed more in the first few months of the year and add working on a parent's estate this year, I was a bundle of knotted muscles. My sister-in-law who lives out of town did research to find a great place to get me a massage gift certificate as a gift. She hit the jackpot. Anthony at Therapeutic Elements was wonderful! He did a great job working out the knots in my back and neck, and I left feeling relaxed. A day later I still feel great so it wasn't just a feel good massage, he truly worked the knots out. Everyone who works there is professional and friendly, and their office is warm and inviting. I highly recommend them for your next massage.

This review is plan and simple. I came in today because I was in major pain and now I'm sitting on my couch pain free. Thank you Andrea you're a great massage therapist. See you Saturday

- Pearson's Baby stuff. 1/6/2018

I have been to many therapeutic massage therapists around the country and I am happy to have found Chris. With only two sessions he has helped tremendously to reduce my back and sciatica pain. I highly recommend him and look forward to coming back.

- Michelle Cassal. 0/2/2018

I have always been a massage enthusiast. I hop around to different people and places all the time. Coming to Therapeutic Elements is like meeting your soul mate. Best massage ever. Never going anywhere else.

- J.E. Porter. 11/28/2017

Great place and great staff. Andrea was amazing. Very professional and awesome at her work.

- Chris Duclos. 10/10/2017

Chris and his team are amazing! I have struggled with neck and back pain for many years. After receiving just a couple treatments from Therapeutic Elements, my pain level is almost non-existent. I recommend using them regularly to stay pain free. Thanks for all you do!

- Steve Rodriguez. 7/31/2017

Andrea always provides an excellent massage. She asks if there are any problems areas that she needs to focus on and I always leave feeling relaxed and rejuvenated.

Loved it. Andrea was my therapist. Typically, I'm not much of a talker during massages because I feel as if I'm not able to relax enough.... but we chatted throughout the whole massage & I still felt more relaxed from this massage than any other I've had before.

Chris helped me diagnose and cure two decades of back pain... I'm finally pain free for months!! I've been to 5 different chiros and other professionals over 20 years and no one bothered to see if my bone structure was even. Chris did an exam and turns out one of my legs is nearly 1 inch shorter than the other causing all my back muscles and SI joint to continually compensate and causing constant inflammation. Chris prescribed myofacial tissue stretching, supplements, and shoe lift modifications, and after working on me for 1 month, I am pain free, and have been for months now. I was able to resume CrossFit and I'm lifting more and more flexible than I've ever been in my life, all without any pain. Chris really helped me get my health back. Thanks Chris!!

great staff, great massages.

After herniating 3 discs in my lower back I went in search of a massage therapist that could help me with sciatica and numbness in my leg. I had already tried the run of the mill essentials and massage envy and was not entirely surprised when they could not help. I went in to my first massage with Chris with severe nerve pain down my leg and numbness and tingling in my calf and foot. Every time I stood up the pain and tingling would start immediately. There was also only one position I could lay in and be comfortable and he was more than accommodating. By the end of my massage I had minimal pain and when I stood up I still had very minimal pain and no tingling for almost an hour, the longest break I had had in two months! He also took the time to show me stretches that would help and referred me to a place to get X-rays. He reviewed them and determined I had one leg longer than the other and a lift in my shoe would help with my pain. He then gave me a card to where I could get the lift I needed! Throughout the duration of my injury I was also really struggling to sleep at night. The doctor prescribed me Valium which only afforded me 2-3 hours of sleep on average. After my second appointment with Chris I went home and slept for 7 hours straight through with no medication, the first time in 3 months. Needless to say Chris really knows what he's doing and is very passionate about his business, his career, and most importantly his clients. I have already referred my mom to him for reflexology and she was more than pleased and has her next appointment scheduled. I am looking forward to my next massage and continued service to prevent this injury from reoccurring.

- Ashley Lawrence. 6/12/2017

My sessions with Chris Clarke has been life changing. I have had Reiki sessions before but not like this. These sessions have came at a perfect time because I have been so heart broken, depressed, and on medication for depression and anxiety. The anxiety has been debilitating, and currently I am not work, and I have been having a hard time finding the confidence to do job interviews. After the 1st session with Chris, everything fell into place. I started looking at a location to work, and talked to the staff. I made peace with relationships that need closure. Also, how I react now to a difficult situation surprises me. I would be quick to anger or frustration, and had to stand my ground. Now, I can listen to people and really hear what they are saying. I have found a peace, I am calm, and not frustrated. What Chris has given me is a gift that has changed everything for me. Chris has helped me find peace.

- Ramona Parmantie. 6/11/2017

My husband bought a couples massage for my birthday as we have physical issues of our own, combined car accidents, disease processes and many hours on our feet. I had no idea what to expect but can I say Kristi Gabriel is amazing. I didn't give her a lot of direction to go in on what hurt or how bad. She found every little stiff, soar, aching spot that I had. I highly recommend her to anyone looking to relax and feel better physically!! Thank you! What a perfect way to start my birthday! (I will be back)~

- Sondra Grohs. 5/10/2017

I received a gift certificate for Christmas and just cashed it in today. I upgraded to an hour deep tissue massage at a great price. Andrea (I'm pretty certain that is her name) was amazing! She was friendly and knowledgeable and worked my shoulders and upper back! I have shoulder issues and am always trying to find a way to ease the pain. This has done the trick! I feel relaxed and refreshed. Def will be back.

- Chesley Duncan. 3/5/2017

Chris has been the solution to the ongoing migraines I've been experiencing that a long list of specialists over many years tried to solve. I am forever grateful for the whole-body approach he takes to determine where the issues are. Going from daily migraines to an occasional migraine and being able to do my four-mile walks again is such a relief. I am so very thankful!

- Joyce Frustaci. 1/13/2017

I have been a completely satisfied customer of Therapeutic Elements for over a year now. I made an appointment for my first visit to relieve neck and lower back pain and that's exactly what was achieved. Andrea is no doubt extremely qualified for her position and over the past year has listened to the issues of what is going on with my body and addressed them accordingly. She thoroughly explains the reasons for my aches and pains, and guides me on what to in between my treatments to limit them. She makes sure I am always comfortable with the pressure of her massage and I walk out of each session feeling considerably better than when I walked in. I also know I can call "off appointment" and she will do her best to accommodate my need for treatment.

- Robert Riccobene. 9/19/2016

I was in a car accident about 4 years ago and started to see Chris at Therapeutic Elements. His care was one of the only treatments that left me feeling better and able to move my neck without pain. I highly recommend him to all of my friends and family.

- Margaret Swope. 8/23/2016

Therapeutic Elements is a place that I will definitely refer anyone who is looking for a place that is both healing and relaxing. I stumbled upon this place after looking of a massage center close to my home, and I didn't realize how lucky I was until after my first session. I was experiencing head/neck/back pain and Chris was able to find the source of my discomfort. Most importantly, I had glands that were swollen on my neck from a previous illness. Even after getting better, my glands were still a bit swollen. I tried numerous products to help with no results. With Chris working on my neck and using his techniques, my glands have returned to normal and my neck pain has subsided tremendously. It wasn't until I found relief that I realized just how long I was living with my discomfort! I'll definitely go back again.

I love visiting Chris at Therapeutic Elements Center for Massage Therapy. While I am there, he targets areas that have been bothering me, and helps remove the problem, which leaves me feeling MUCH BETTER. It is worth the drive from Wesley Chapel to Palm Harbor to see Chris? YES!!!

- Tiffanie Kellog. 7/9/2016

I've seen Andrea twice now, once when I was around 38 weeks pregnant and now that I am 4 months post partum. The pregnancy massage was great, made sure my big belly and me were nice and comfy, did it with caution due to possibly going into labor early (even though I wouldn't have minded haha), but even then it was still refreshing. This second time was even better! After the massage and you start to waking up some more you feel very refreshed. She worked out all the kinks and I don't know if you like conversation during a massage, but I do, and she was very easy and open to talk to. Even explained a lot about the massage and I personally love learning new things! If you don't go regularly prepare for your muscles to hurt the next day, but that just means she did a great job getting it all out. Sad I'm moving, I'd love to come back to her again!

Chris, Thank you so much for the education yesterday. I know for you it was a stretching session but for me it was far more and truly an education. As an insurance agent by day sitting hunched over my computer and an elite level power lifter by night lifting extremely heavy weights trying to stay ranked in the top three in the world in my class, I cause absolute havoc to my body. Your scientific approach to each and every stretch coupled with the understanding of how to make each one as effective as potentially possible. Thank you!

- Richard Ficca. 4/12/2016

I couldn't say more positive things about this location if I tried. Chris, the owner, completed a posture analysis on myself and was able to identify the areas that have been the source of my back pain for the last several years. Chris' attention to detail and professionalism is unrivaled. After a 1 hr assessment and a 1 hr massage I feel better than I have for years. Chris, thank you for adding such a high quality of care to your profession and I would recommend you and your team to anyone.

The team of massage therapists here are amazing! If you have pain or headaches book an appointment! They helped me with mine and I am so grateful!

I came to Therapeutic Elements because I had been struggling with low back pain for over a year. I had never experienced massage therapy before and didn't really know what to expect. Chris took the time to figure out exactly what the problem was and what steps were needed to correct it. With his knowledge and therapy, I was pain-free in two months. I couldn't believe it! It's now been 10 months with no low back pain. Chris is amazing!

- Alicia Duebel. 11/10/2015

I had the pleasure of receiving a massage treatment from Andrea. This was my first visit to Therapeutic Elements. I found Andrea very professional and knowledgeable of the muscular system. I have lower back and neck disc problems that flare up occasionally. I just finished a 2300 km drive from Ontario, Canada. My neck and upper back was in extreme pain following the 3 day drive. I was to the point of receiving headaches from the pain. Andrea gave me a deep massage on my neck and upper and lower back. Following the treatment I had full mobility with little pain. I finally had a good night of sleep. I would highly recommend Andrea to anyone. On the lighter side, Andrea was very easy to talk to and made the time fly by. Thanks Andrea

- Patrick McKenna. 10/10/2015

I would like to commend Andrea for the great and professional massage I received from her. I had pain and stiffness in my back after moving some boxes. Andrea's knowledgeable and thorough application of massage techniques help me recover and get back to work. The massage office was clean and professionally setup, the atmosphere was relaxing. Andrea did as great job, Thanks.

- Brent Frieler. 8/23/2015

I visited Therapeutic Elements Center for Massage Therapy shortly after my car accident in October of 2014. I have never been to a massage therapist before, so I didn't know what to expect. Chris and his staff asked me about my injuries and what body parts were causing me pain. I was blown away by how they targeted the exact location of where my pain was generating from. I felt relief after my first treatment. The constant headaches were alleviated along with the constant pain in my neck and lower back. Chris' s knowledge and genuine concern about how I feel every time I see him is why I continue to go back. I would highly recommend him and his staff to anyone who is in constant pain. Thank you Therapeutic Elements for getting me on the road to recovery!

I have experienced the pleasure of massage therapy with Beverly. She is exceptional, attentive, meticulous, and accommodating. I left feeling energized , relaxed and rejuvenated. I have come to realize the importance of a skilled therapeutic massage executed by a professional, trained individual. Beyond her professionalism, I find that Beverly truly cares about each individual, their health, mind, body and spirit. Beverly is soothing, calming, and caring professional that takes care of people's well being. I highly recommend her and can't praise her healing energy enough. She is simply the best.

- Natasha Radosavljevic. 4/7/2015

I was recommended to Beverly by my Chiropractor for chronic back muscle pain. I was waking up at 3 a.m. every night with severe low and mid back pain. I was miserable. After a couple of sessions with Beverly. I feel so much better! I'm sleeping all through the night. My pain level has also decreased dramatically. She also advised me to drink more water on a daily bases and this has resulted in a lot less cramped muscles at night. Thank you Beverly so much.

I am an international swimmer and before going to Therapeutic Elements I was faced with daily shoulder, back, and hip pain. I found Chris Clarke and scheduled a massage to see if he could help me with my discomfort. Not only did he eliminate my pain, he improved my range of motion and flexibility which helped me greatly with my swimming. I now get a massage from him about every other week and he is awesome at fitting me in if I ever have an emergency.

- Hunter Aitchison. 5/18/2014

I met Chris Clarke and Clay Tobin as members of a professional networking group (BNI) and visited the center in Palm Harbor to learn more about their therapeutic massage services. At the time I'd been experiencing tightness in my hip, which while it was not painful it was limiting my movements during yoga practice and creating some discomfort. I scheduled a 1-hour massage appointment with Clay with the goal of improving flexibility in my right hip to regain my normal/full range of motion. He provided insight as to certain seating postures, habits and activities that might be contributing to the hip tightness. During the massage session, Clay was intently focused on helping me meet my goal, he was professional and continually asked for feedback to ensure he was applying appropriate pressure to achieve the desired outcome. At the end of the session my range of motion had improved considerably and I continued to see progress over the coming weeks as I resumed my normal yoga practice. I highly recommend Clay Tobin as a massage therapist for anyone who wants to experience relief from pain and/or benefit from intense therapeutic massage.

- Michele Manzo-Lembo. 4/6/2014

I walked in limping badly in terrible pain because of my IT band (which I found out from Chris) and thank god I walked out walking great no limping! Chris always helps my pain when I get a massage.

- Intuitive Alyza. 1/18/2014

Chris Clarke and his staff are wonderful! I have had chronic neck and shoulder pain mainly caused by work related stress and poor posture. After seeking treatment from Chris, he was able to eliminate the pain and educated me on the negative impact on my body from my posture issues and sleeping habits. Chris really cares about each of his clients and does an amazing job of explaining his treatments by educating them every step of the way. Great experience...highly recommend Chris and his staff.

- Corey O'Kelley. 0/9/2014

I had for the first time a couples massage, it was so amazing!! Getting a massage in the same room together was intimate, relaxing, and fun all at the same time. I would highly recommend getting one done for your anniversary or just girl time...

- Heather Wilson. 2/21/2013

I have a bad shoulder that Chris is working on getting me better mobility in and I had no idea a massage could be so beneficial. I'm improving after just a couple of sessions. Chris is not just another massage therapist, he is so knowledgeable and experience it is like going into a doctor or physical therapist, but way more enjoyable. If you've not tried massage for healing then you must give Chris a call and see what a difference he can make.

Had a massage today with Chris and was blown away with how knowledgeable and professional he was. I am in town from Orange County, CA visiting my parents for Thanksgiving and was in dire need of a massage. I googled massage places in Palm Harbor and was lucky enough to find Therapeutic Elements Massage Therapy. Read the reviews about Chris and booked an appointment with him. Chris went out of his way to even see me because he didn't have any availability. Unlike many other places who just say, "Sorry" Chris adjusted his schedule to fit me in which was greatly appreciated because I was experiencing a lot of discomfort. This is not your typical massage. Chris doesn't just go through the motions and give everyone who walks through the door the standard Swedish massage unless that is what you want and have requested. He actually takes the time to evaluate what you and your body needs. If you have pain or discomfort due to muscular imbalances, postural alignment or chronic pain he can address and treat your issues. I have been to Physical Therapists and many other massage therapists to seek pain relief from headaches, neck pain and upper back pain due to TMJ. One session with Chris did more to alleviate my pain than anything else has. I literally cannot say how appreciative I am for his help and service today. I am only bummed he wasn't willing to move to California :) I plan on getting a massage from him on all future visits to Palm Harbor.

- Stephanie M. 10/21/2012

Great massage in an extremely relaxing atmosphere! Chris is a talented professional massage therapist - I highly recommend him and the massage center.

- michele wollinka. 7/1/2012

Love Chris. He does an amazing job. I couldn't be happier. Do yourself a favor and get a pro like Chris. If your gunna have someone put their hands on you make sure it is someone who knows what they are doing!

- Michael Nelson. 5/19/2012
Chair massage offers you a quick and easy opportunity to revitalize your body, gain more energy, andrelax your muscles. If you're interested in exploring the many benefits of chair massage, you're invited to  Therapeutic...

A couples massage is a great way for you and your partner to bond while releasing the tension that can build up in your daily lives. Like all types of massage, our couples massage treatment is designed to help loosen you...

Therapeutic Elements Center for Massage Therapy can offer you Palm Harbor, FL, deep muscle massage to help ease the pain caused by tense or strained muscles. We offer a range of massage therapy techniques based on age-ol...

For massage therapy, the courteous, knowledgeable staff at Therapeutic Elements Center for Massage Therapy can help. We have more than 25 years of experience helping people finally find a release from lives filled with c...

Neuromuscular Therapy Massage

Are you living with chronic pain in your neck or back? Do you find that your activities are limited as a result of pain in your knees or elbows? If so, neuromuscular therapy massage treatment may work to not only relieve...

Pregnancy is a magical time in any woman's life. But the dramatic changes that take place in your body as your pregnancy progresses can add stress to weight-bearing joints, cause painful backaches, and result in uncomfor...

Are you looking for a way to relax, unwind, and soothe your aches and pains? You may want to consider reflexology. Reflexology is based on the premise that every zone of the body is connected to your feet. When the corr...

Translated to mean "universal life force," Reiki is a fundamental component of Eastern medicine that has been practiced for over 2000 years. Reiki provides a way to use energy to promote spiritual and physicalwellbeing....

Are you looking for the perfect gift for your partner, mother, or close friend? Consider a spa gift certificate. With a spa gift certificate, you'll be able to treat that special person in your life to the ultimate indul...

Whether you're a professional athlete, a member of a high school or college sports team, or a fitness enthusiast who prefers to work out solo, you can benefit from the sports massage services offered by Therapeutic Eleme...
Therapeutic Elements Center for Massage has been enhancing peoples lives since 2002. We offer fully customizable massage and stretching programs to free your body from pain and support an active lifestyle. Our mission is to empower natural healing through massage and bodywork so you can enjoy life.
Do you suffer from any of the following conditions???
Neck / Back Pain - Hip / Knee Pain - Sciatica - Plantar Fasciitis - Breathing Difficulties

Fibromyalgia - Tennis/ Golfer's Elbow - Carpal Tunnel Syndrome

Thoracic Outlet Syndrome - Spinal Disc Bulges/ Herniations

Migraine Headaches - T.M.J. Dysfunction - Whiplash 
Also Proudly Serving Dunedin, Saftey Harbor, East Lake and Oldsmar Florida.
View the testimonial video here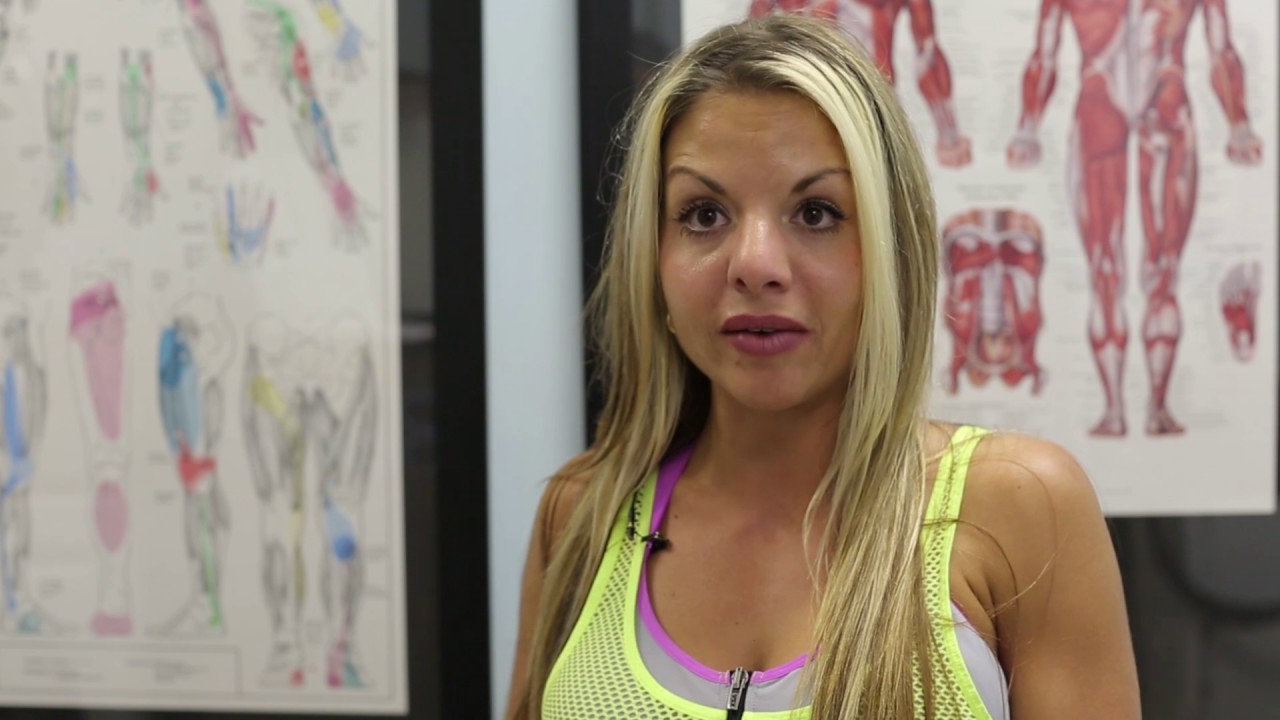 People who we work with and love to help are:
People who want to improve their quality of life

People with a high degree of personal accountability

People who need/ want to improve their functional abilities

People who want to improve their health and/ or feel better

People who want to invest in their health for the long term

People not shopping for the lowest-cost provider

People who understand the value of knowledgeable professionals

People who enjoy learning about their bodies

People who expect a friendly, knowledgeable staff

People who enjoy a comfortable, therapeutic environment
Licensed Massage Therapist in Palm Harbor, FL
When searching for a Palm Harbor, FL, massage therapist, it's essential to find one who you can trust. You need a therapist with the level and breadth of experience to provide the kind of personalized care that you need. At the Therapeutic Elements Center for Massage Therapy, we offer a range of massage services to suit almost any budget.
We put more than 25 years of massage experience to work for you, and we strive to make sure our customers' lives are as free of stress and pain as possible. Whether it's chronic pain resulting from an old injury or tension from everyday stresses, we can use techniques that have been handed down through the ages to help you find relief. A few of the pain- and stress-relieving techniques we use to help our clients include:
Corporate Chair Massage

Cranialsacral Therapy

Deep Tissue

Guasha

Neuromuscular Therapy

Neurosomatic Therapy

Sports massage

Swedish Massage

Pregnancy Massage

Reflexology

Reiki

Rock Tape
When you need a Palm Harbor, and surrounding area, massage therapist who offers personalized care, flexible scheduling, and natural, non-invasive solutions for pain and stress, the Therapeutic Elements Center for Massage Therapy is here. Speak to one of our staff members today to schedule a consultation.
Christopher Clarke Licensed Massage Therapist - MA 37417
"I suffered from my own health challenges as a child and I got sick and tired of always being prescribed prescription medications. Knowing there had to be a better way to approach healthcare, I became a massage therapist to help heal people naturally." Christopher graduated with an Associates of Science Degree in Natural Health and Advanced Therapeutic Massage in 2002 from Florida College of Natural Health. He was fortunate to practice Sports Massage at the
Mon: 1:00pm - 8:00pm Tue: 9:00am - 8:00pm Wed: 9:00am - 8:00pm Thur: 8:00am - 8:00pm Fri: 8:00am - 8:00pm Sat: 8:00am - 2:00pm Sun: Closed